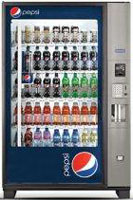 Hungry? Thirsty? Can't get away from the office to run out for a snack? Value Vending brings the Snack Shop to you!
Value Vending Services Ltd. can find the right-sized machine for your location and staff - just let us know what your needs are and we'll suggest an affordable vending solution for your business.
Our service area includes Halifax & Dartmouth, Bedford & Sackville, Truro, Bridgewater and points in between. And yes, we offer service 24/7!